USED PASSENGER CARS, TRUCKS & BUSES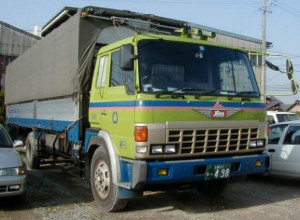 We have been exporting Used Passenger Cars, Trucks and Buses since 1988.
We can get your requested models from dealers, from scrap yards and from various auctions.
We arrange shipment by roll-on roll-off vessel as well as by Full Container Load.
Please let us know your interest by e-mail to contact@shibahira.co.jp.


As per request from a customer, we are able to dismantle any cars and ship them in a 40′ hi-cube container as CKD (Complete Knock Down). We are happy to fulfill any requests from our customers.

If you are looking for your agent to purchase vehicles in Japan, we are very happy to become your purchasing agent.
We are ready to offer you various kinds of services for your profit.
Please contact to contact@shibahira.co.jp.